English
Overview
Imabari is the cyclist's mecca and a shipbuilding town.
Above all, the Aquatic Cycle Race aims to be an outlet for the playfulness and creativity of the participants and a great day out for the spectators.
The event organizers provide boats powered by bicycles, which are used in races.
By using the seawater moat of Imabari Castle as the course, we also seek to bring fresh attention to Imabari Castle, built by the master castle-builder Todo Takatora.
We want young people to take an interest in the running of the city. And so as a part of youth education, we hope to establish this as a popular event that draws in everyone, from high schoolers to the elderly.
There's no other race like this in all of Japan, and we want to make it symbolic of all that Imabari represents. Please help us to spread the word!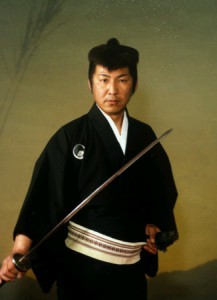 Imabari Aquatic Cycle Race Project
Sogabe Toshiyuki, Chairman, Di339 Organizing Committee
2-2-1 Tokiwacho, Imabari (in FM Radio Baribari)
www.di339.com  tel: 0898-33-0790
Sponsors: Imabari City, Imabari District Sightseeing Association, Imabari Chamber of Commerce and Industry, Junior Chamber International Imabari, Chamber of Commerce and industry, Imabari Japan Sea Cadet Corps, Ehime Shimbun Co., Ltd., Ehime Broadcasting Co., Ltd.
Cooperation: Bon Chance Ehime Arancia Gurosha
Entry form
Imabari Aquatic Cycle Race Project 2017
Date: Sunday, July 30, 2017
■ Team race entries: From June 16 to July 15 Entry limit: 30 teams (5 people). Entry fee \5,000
■ Individual race entries: From June 16 to July 15 Entry limit: 60 people. Entry fee \2,000  
Course
Imabari Aquatic Cycle Race 2017, June 26. A 600 m course in the moat of Imabari Castle.
The start and goal are different from last year.
Course layout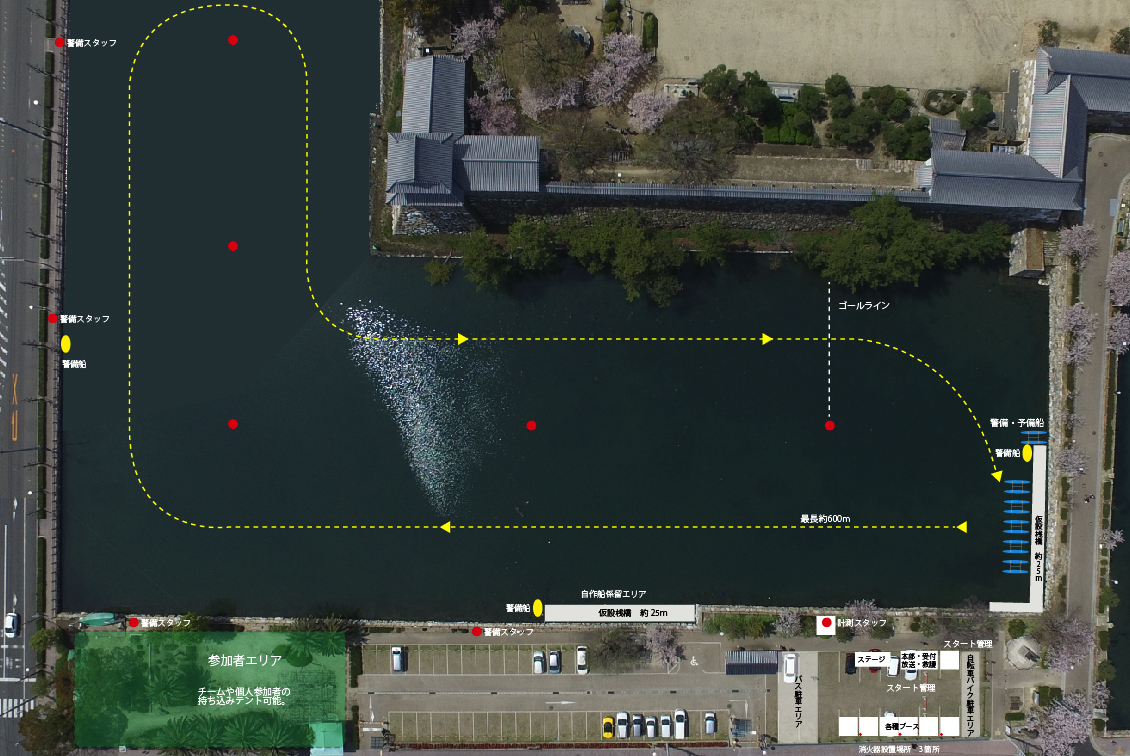 Imabari Aquatic Cycle Race video
Venue & Access
By train
From JR Imabari Station on the Yosan Line, take the 'Imabari Eigyosho yuki' bus for 7 minutes and get off at 'Imabari-jo Mae'
By bicycle
About 30 minutes by bicycle from 'Imabari Kita IC' on the Setouchi Shimanami Kaido (Nishiseto Jidoshado)
About 40 minutes by bicycle from 'Imabari Yunoura IC' on the Imabari Komatsu Jidoshado
 By car
About 15 minutes by car from 'Imabari Kita IC' on the Setouchi Shimanami Kaido (Nishiseto Jidoshado)
Matsuyama Jidoshado → About 20 minutes by car from 'Imabari Yunoura IC' on the Imabari Komatsu Jidoshado
By ferry
About 10 minutes on foot from Imabari Port